Where does my recycling go?
Where does my recycling go?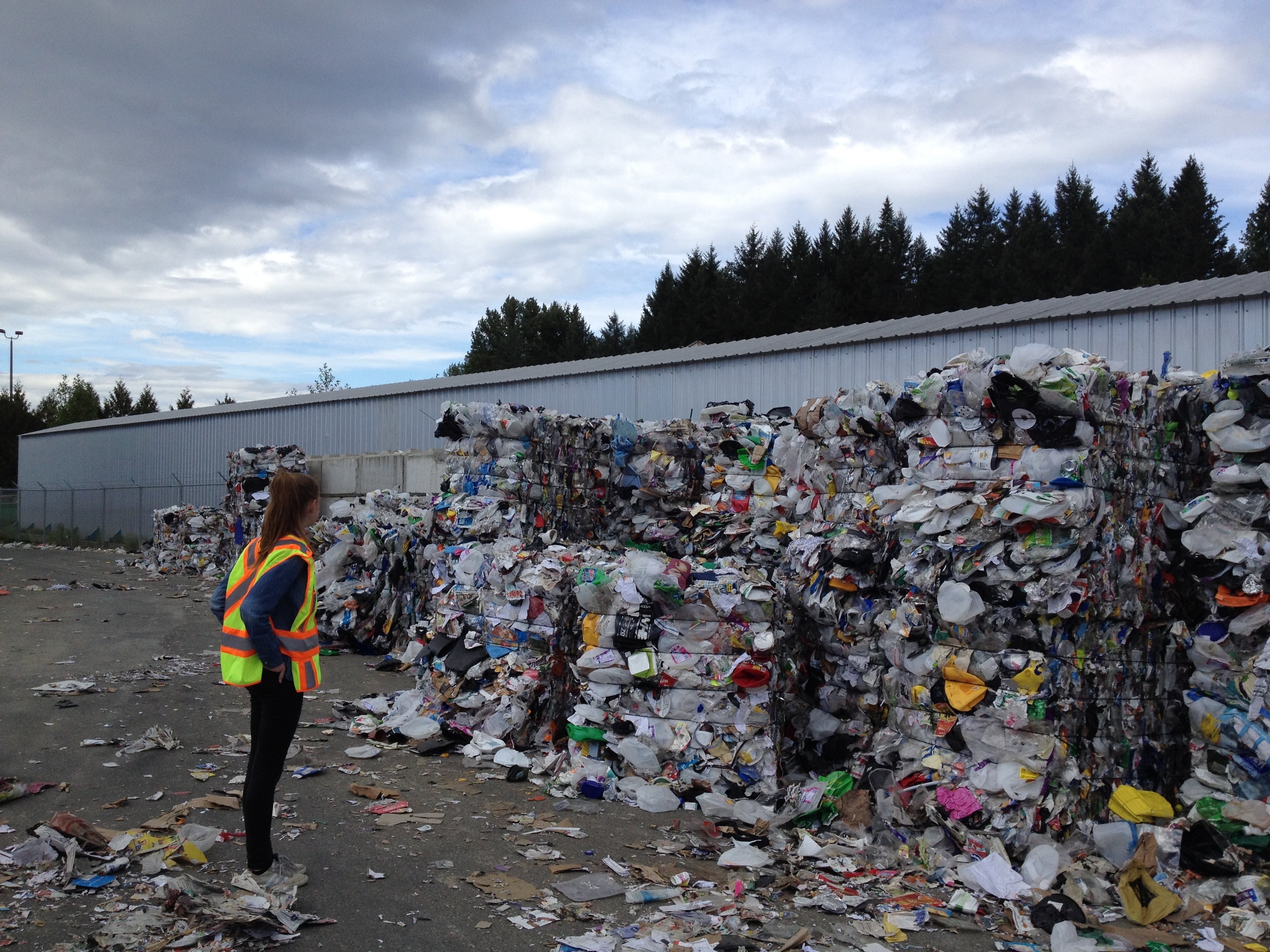 Reading Time:
3
minutes
You've been to the supermarket and picked up a packet of strawberries, a jar of pasta sauce and some yogurts. Later you carefully make sure to wash the packaging out and put it in your recycling box. But after the effort of sorting the waste and dutifully putting it into the assigned recycling bins….. What next? Where does your recycling actually end up?
This is a short thought piece on a topic that has been on my mind this month. I didn't feel like I knew a lot about the process of recycling after my waste has been put in the bin…
It has become fashionable to buy recycled items, use paper straws and keep our plastic use to a minimum – often associated with the Blue Planet Effect. But how much of the recycling waste the UK generates is actually able to be reused? According to the Local Government Association for England and Wales1 only 1/3 of plastic CAN actually be recycled. Due to items such as ready meal trays, yogurt pots, takeaway tubs and fruit containers being made of a mixture of plastics. This makes them very difficult to separate and if they are black, difficult for the machines to scan2. This sort of plastic waste ends up in landfill. It may be 'old news' but the more I think about it, I am shocked this is still an ongoing problem….
For more information about where our recycling has been going in 2019, I watched the BBC show "War on Plastic with Hugh and Anita". In one episode the issue of dumped plastic is explored, where it is shown how lots of our plastic waste ends up in illegal dumps abroad – particularly in Malaysia since China banned imports of foreign plastic in 2018. According to the TV show, 665,000 tonnes of British plastic was exported last year to be recycled overseas! This is apparently equivalent to 2/3 of the UK's annual plastic waste?! Since 2018 an increased amount of our exported recycling has ended up in Malaysia, Turkey, Poland, Indonesia and the Netherlands3.
Lots of the waste is contaminated and poor-quality. A Greenpeace report4 released in November 2018 stated there was open-air burning of this "recycled" waste near Kuala Lumpur, dumping next to surface water and waste being exposed and left to rot.
From my quick bit of research (link below for the BBC programme), the scale of waste being abandoned very much indicates an "out of sight out of mind" practise as we (the UK) are exporting all of our plastics that are considered too difficult to recycle to the other side of the world. The intention is for this waste to be recycled, but realistically is it just being dumped and left exposed? With costly environmental impacts associated?
After reading a little bit about this topic I am sceptical about how the situation is being handled. Are there enough checks on what happens to recycling once it has been exported? Is there planning for the UK to have it's own self-sustaining recycling infrastructure? Many, many questions have been raised in my mind but as I am not familiar on the polices, business and finance side of this issue I don't feel fully informed or knowledgeable about the topic just yet.
For now, what I can do to minimise the waste generated is to use less packaging which reduces the need for recycling. I might try heading to one of the new plastic free shops that have popped up in Edinburgh recently and see if it makes a difference to my usual mountain of recycling. These include The Eco Larder, The New Leaf Co-op, and the Refillery5.
References
1 Just a third of plastic waste can be recycled. So what's going on?[Internet] https://www.bbc.co.uk/newsround/45069410 [21/06/2019]
2 How the UK is moving towards recycling most of its plastic waste [Internet] https://www.telegraph.co.uk/business/reducing-plastic-waste/uk-recycling/ [21/06/2019]
3 Recycling: Where is the plastic waste mountain? [Internet] https://www.bbc.co.uk/news/science-environment-46566795 [21/06/2019]
4 'Recycling' from developed world dumped in Malaysia and left to rot [Internet] https://www.greenpeace.org/international/press-release/19566/recycling-from-developed-world-dumped-in-malaysia-and-left-to-rot/ [21/06/2019]
5 Living plastic free in Edinburgh [Internet] https://blog.sustainability.ed.ac.uk/2019/living-plastic-free-in-edinburgh/?fbclid=IwAR08GyRwhPfmwBrik5NVRZNa6TBURnmvZa466GwKir_g4_n7UrRBpiH5AfQ [21/06/2019]
War on Plastic with Hugh and Anita can be found here:
https://www.bbc.co.uk/programmes/m0005xh7
More information on Recycling in the UK:
https://www.bbc.co.uk/news/topics/cp785y9d0ept/recycling-in-the-uk
Share