Can fashion be sustainable?
Can fashion be sustainable?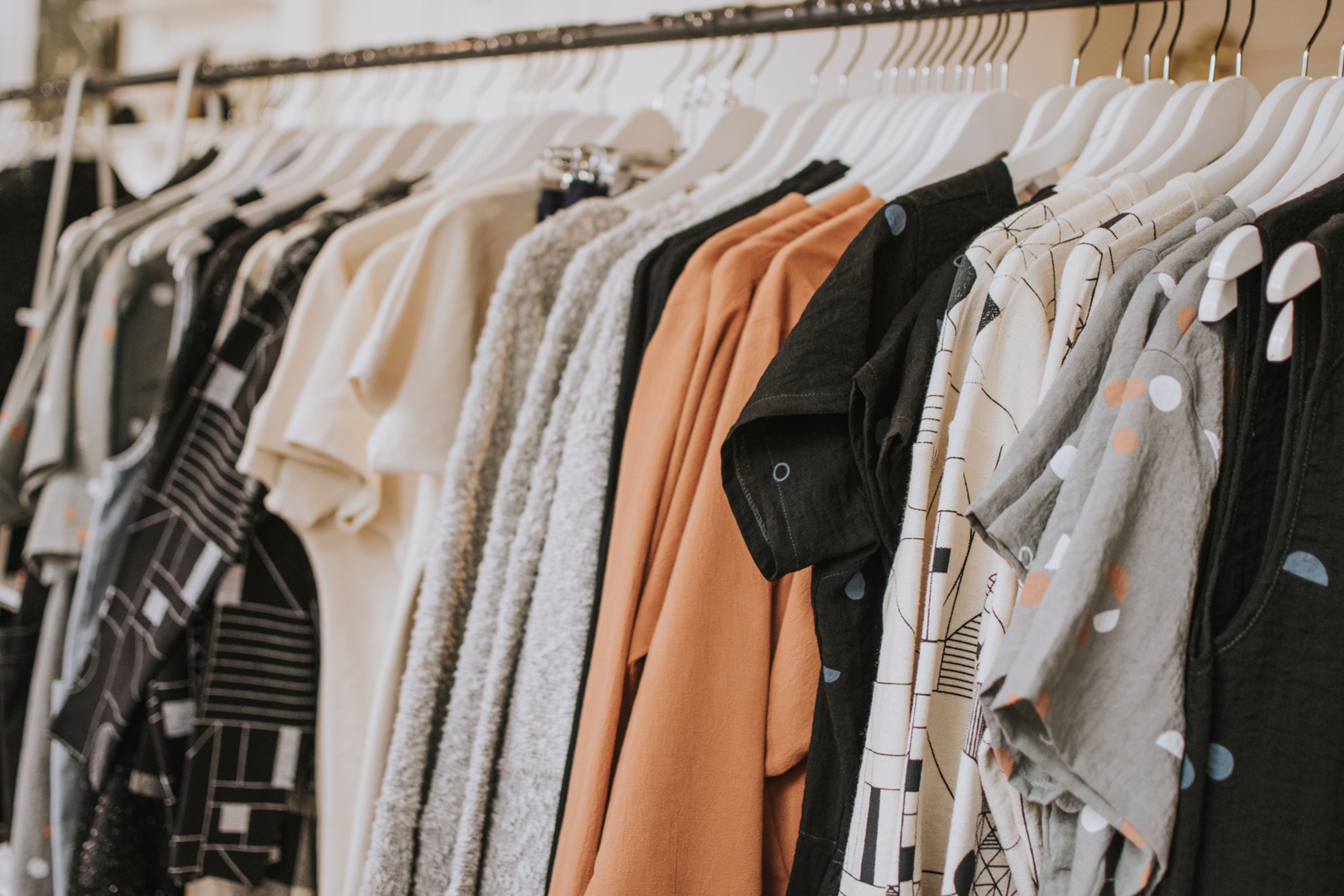 Reading Time:
7
minutes
It's been 4 months since I joined students from business, fashion, sculpture, history, medicine and more on a 10-day interdisciplinary sustainable fashion trek to India. Yet I still think about what I saw, experienced and learnt frequently. We literally got to journey through the cotton industry from farm to factory to fashion house! A complete cultural, creative yet business orientated trip that I will never forget. It may seem that the fashion industry is not very "geoscience" however the environmental degradation caused by the cotton industry is a serious global issue – and with the skills we learn it is important to be aware of this.
The rich colours, textiles, and plethora of artisan crafts we saw made me keen to learn more about India's textile history and since the trip I have been more aware of similar, cheap, copied prints on the UK high street.
The start of our journey began in Ahmedabad in the state of Gujarat. It is the second largest cotton producer in India and we were told 12% of the world's cotton travels through the wholesale markets here. Yet with this being a semi-arid climate, the extensive water demand cotton requires is concerning. Visiting the Calico Museum of Textiles as our first point of call allowed us to discover the traditional Indian clothing and textile techniques used as well as the history behind them.
From here we travelled to Bhuj in the Kutch district of Gujarat, which has a desert landscape with virtually no annual rainfall. On the way we viewed cotton fields and stopped at a ginning factory to view the process of separating the raw cotton fibres from the seeds. We learnt about the differences between the local 'desi' cotton and the genitally modified BT cotton. The latter contributes to serious environmental impacts and was described as 'poison for the land'. When talking to local farmers we discovered that they can now only yield 60 kg of BT cotton when previously it was 140 kg – due to the drought conditions linked to soil erosion and the farming of BT cotton in a desert landscape. This GM crop requires significantly more water and takes longer to grow than the desi cotton but as it produces longer, softer fibres it is favoured.  
A visit to a second factory up the road allowed us to see the process of spinning cotton into threads on an industrial scale. The loud noises of the machinery combined with temperatures reaching 45°C was like nothing I had ever experienced. This was like an episode of How It's Made as the cotton balls were transformed into very thin threads that would be sent to factories to make all manner of clothing, most commonly t-shirts.
The next couple of days were spent visiting local artisan villages around Bhuj and learning about the revival of the crafts and textile work traditional to the region. This ranged from block printing in Ajrakh, weaving in Khamir to hand embroidery at the LLDC in Shrujan. Tie and dye was another technique demonstrated to us as well as learning about the use of natural dyes. A total visual and cultural wonder that left me keen to discover more authentic traditional textile work and pay closer attention to where clothes and accessories come from in future.
The natural dyeing process can be with many natural materials such as marigold, acacia seeds, lac, tamarin and more! We got to view the process of indigo dyeing – "traditional chemistry" – that involved 4-6 year old vats and a colourful fermentation process. You know when it is ready by looking, feeling and tasting the water!
The way of life and unique handmade items produced at such high quality showed fashion can be sustainable, modern and unique. But with a garment turnaround time of ~ 2 months using these methods this is not enough to sustain the global clothing demand – so we ventured to explore the business side of sustainability and see what is being done on a larger scale to improve the ethical and environmental implications of the fashion industry and cotton production.
For more information on the history of the Indian textile industry see the article here: https://thebroadonline.com/looking-at-indias-textile-history-could-improve-our-relationship-with-fashion/
The next 5-6 days took us to the mega-city of Mumbai. After watching the Bollywood film 'Needle and Thread' (would recommend!) we quickly changed to attend a panel evening hosted by representatives from Vogue India, including alumni of The University of Edinburgh. This was a chance to hear how companies at the end of the supply chain are dealing with the pressure of needing to be sustainable – alternative fabrics, ethical labour, organic cotton, traditional designs etc….
We were told about how it is important to encourage readers of Vogue to adopt a more mindful lifestyle and how including editorials on topics such as upcycling and preserving Indian craft cultures can help inform people how to buy and shop sustainably. To read more about this event see https://thebroadonline.com/the-cotton-road-in-conversation-with-vogue-india/ . There were also conversations focused on the need for the inclusion of artisans at every step plus the importance of transparency and traceability through the supply chain. Of specific interest to myself was learning about the use of more sustainable fabrics such as Econyl® (regenerated nylon) and hemp.
The next day involved a visit to the House of Anita Dongre, situated in a energy efficient building with minimum AC usage and a water recycling capacity of 67%. We were able to ask questions to staff members as well as Anita herself and learnt more about social responsibility within the industry, the environmental impacts of a linear clothing system and the concern of clothing (particularly synthetics) ending up in landfill. The carbon footprint of transport vs the fabric material and its ability to biodegrade was also mentioned. Their efforts to source sustainable fabrics have led to the usage of Lenzing Tencel ™ and Ecovero ™ in their clothing that both come from wood fibres.
As well as the highly impressive efforts to be environmentally sustainable, we were told about their women empowerment initiatives. Examples included the set up of small factories and community tailoring centres where women can learn skills in Maharashtra and Charoti (plus other locations). It was also discussed how to maintain steady opportunities for artisan communities, which included introducing more contemporary styles, colours, and designs into their work.
As our trip came to an end, we spent a day reviewing and reflecting on what we had experienced as well as doing a bit of shopping and exploring of Mumbai! During this time, I kept thinking what is the best way for clothing to be recycled? Which is better: cotton or synthetic fibres? Have there been other impacts apart from soil erosion/degradation such as groundwater contamination, issues with pesticides or any ecological changes? And how bad are the effects of chemical dyes on the environment? I did not come across answers to these questions on this trip but it certainly made me want to learn more!
Share