Edinburgh, or the city of unpredictable weather and wonders
Edinburgh, or the city of unpredictable weather and wonders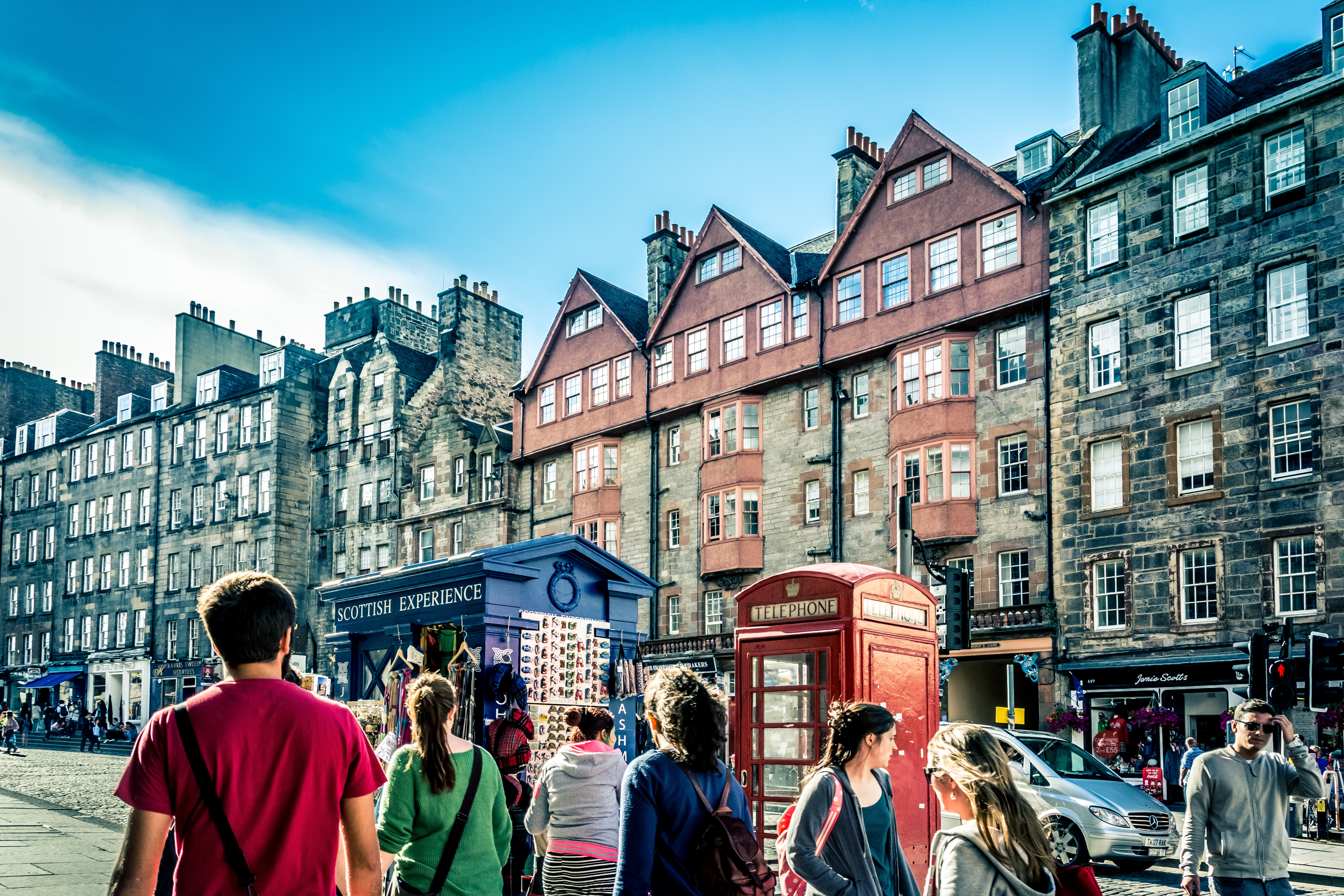 Reading Time:
3
minutes
There are many aspects of my experience as a student living in Edinburgh that I could write about. Here are my thoughts about Edinburgh itself, a beautiful city with crazy weather!
Edinburgh is a very touristy city, and for good reason! I love being able to walk out of my flat and blend in with groups of wide-eyed people, who stare at everything with wonder, and are just generally having a great time.
And I've never stopped being a tourist myself: I have countless pictures of Arthur's Seat ("oh! The sunset is beautiful today!") and of the castle ("I don't have a picture from this angle yet, right?"). You don't have to go far to feel like you are an actual tourist, immersed in a new environment: you can take a trip down to the beach in Portobello or Cramond, and go up to the dry ski slope in the Pentlands, within a single day! The variety of outdoor activities in Edinburgh seems to have no limit (disclaimer: swimming in the North Sea in winter is not so good for your lungs).
What is a common topic of discussion among international students here?
The weather. It is wildly unpredictable!
When I spent my first winter here, I was expecting it to be very snowy (in my mind: Northern latitudes = snow). I was wrong: it did not snow at all – well, it did, but the snow did not stick to the ground for more than ten minutes. But winter in Edinburgh IS windy, and dark. The sun rises after 8am throughout most of winter and sets before 4pm. I was warned about this, but it still surprises me now. Winter isn't cold and dreary at all though: you can go to the Christmas market in Princes Street as many times as you want, you can drown your exam anxieties in hot chocolate (with coconut milk, it's tastier), and don't forget to watch out for the Northern Lights: yes, they can be seen from Edinburgh; no, I haven't seen them yet… but I eventually will!
So, when I came back to Edinburgh for my second year, I knew what to expect: short, cold days, a healthy dose of gingerbread, and a lack of any unusual weather event (I love snow, and that may have been one of the reasons why I wanted to study in Scotland). Well, I was wrong again: it snowed a lot in the 2017-2018 winter. I turned my February weekends into skiing sessions in the Pentlands, where there is a ski centre (it has a few "dry" ski slopes where you can ski all year round, but when it snows, it turns into an actual Alps-style ski resort)!
And summer doesn't take that long to get to Edinburgh… from April, the Meadows are invaded by hordes of students (and tourists! ?) eating barbecued food from 10am to 10pm. Portobello beach trips are a common occurrence. Here's a pro tip: you should NEVER forget to put sunscreen on (ouch!).
Share