Deciding to study in Edinburgh
Deciding to study in Edinburgh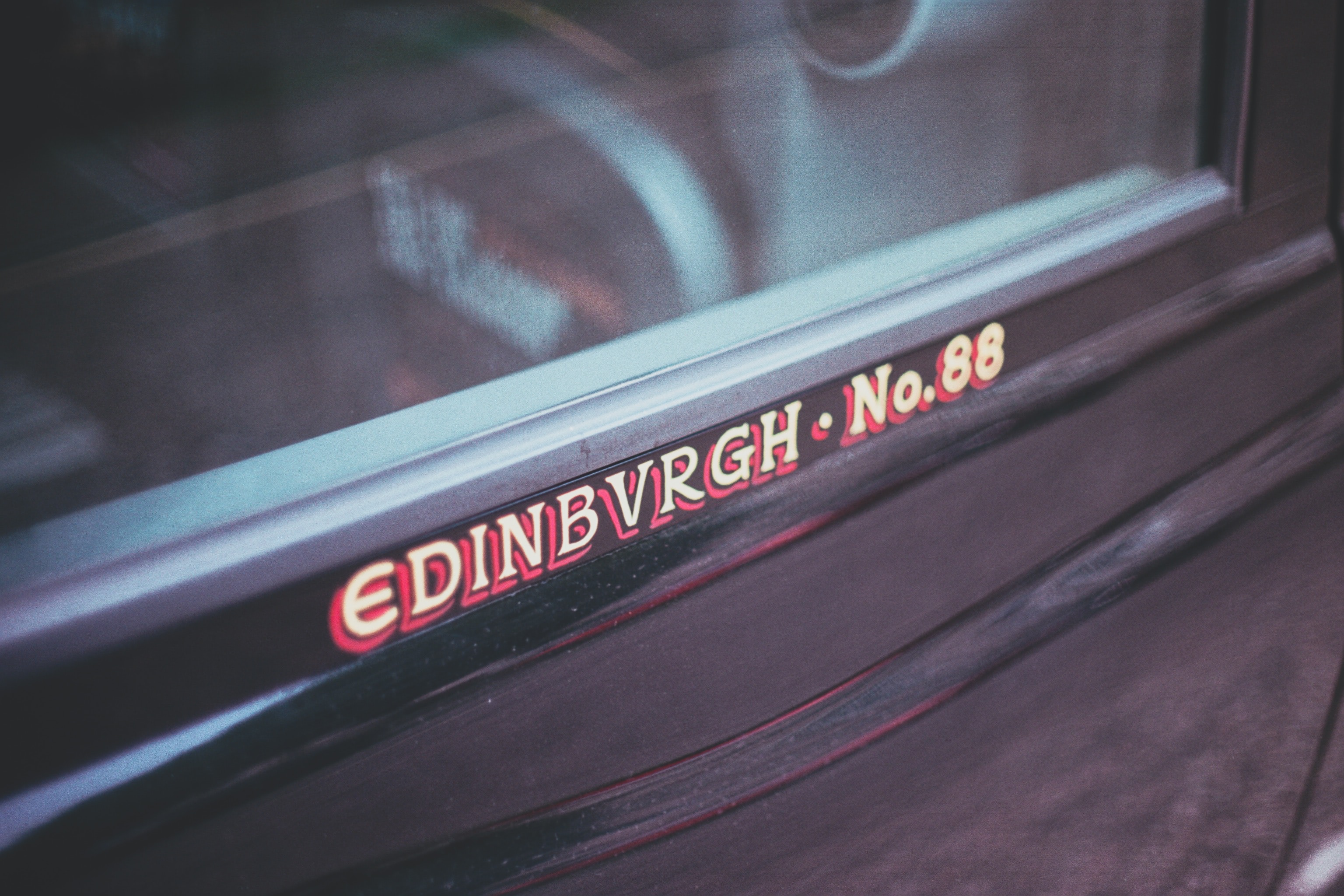 Reading Time:
3
minutes
Hi everyone!
I'm Emma, and I study Environmental Geoscience. I come from the sunny and warm South of France, and I had never gone more North than Berlin before I applied to the University of Edinburgh. This blog post will describe my first visit to Edinburgh, and hopefully show you why I chose to move to the land of bagpipes and deep-fried Mars bars (google it if you don't know about it).
Southern France – where the sun shines for more than six hours a day even in the middle of winter!
First things first, I went to an international high school in France, and I was encouraged to apply to universities in the UK as well as in France – I knew that I wanted to study abroad, but I think that my family expected me to stay in France for a bit longer!
I was really interested in climate, the oceans, and getting to go on field trips to study the natural environment, so I applied to Edinburgh University for Environmental Geoscience (no, it wasn't just because of the nice brochure with the picture of colourful fish! But yes, Environmental Geoscience students get to go on a field trip to Jamaica to study coral reefs!).
In March of my final high school year, I got an email from the School of GeoSciences announcing that there would be post-offer open days for prospective students: I talked about it with my parents, and we decided to book plane tickets and spend a few days in Edinburgh during the Easter holidays (no one in my family had ever been to Scotland!).
Zoom forward (plane/taxi/getting lost in Edinburgh/bus adventures/oh, we got there!) – the open day starts with a talk about the different Earth Science degree programs proposed by the School of GeoSciences: you get to hear more about all the compulsory and optional courses that you can take (you can listen to an open day talk here). Everyone then gets to explore the Grant Institute (the main Earth Science building in the King's Buildings campus) which is frankly a big maze that I still get lost in.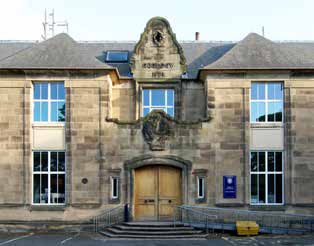 The Grant Institute – it's bigger on the inside.
Students and parents then have lunch in the Cockburn Museum with lecturers and current students, who are all very happy to answer any of your questions. Afterwards, there are one-to-one meetings with one of your future lecturers – nothing scary, don't worry, they mostly ask you if you like maths (no worries if you don't!), and if you have been to Edinburgh before. I can't really remember what I said during my meeting, my mind was still reeling from my first real contact with the Scottish accent (haha.).
The day ended with a bus tour of Pollock Halls (university accommodation) and of the central campus (where most of the undergraduate first year lectures are held).
I remember that this happened near the end of April, and that it snowed in the evening (!). In spite of the cold and windy weather, I was convinced that I wanted to study in Edinburgh after attending the open day: everyone was friendly, approachable, and very enthusiastic about Geosciences, the Environmental Geoscience courses sounded super interesting, and the city was beautiful (if a bit cold!).
I am now in my third year, and I have attended many more post-offer open days as a student volunteer. I enjoy meeting prospective students and showing them why I love living in Edinburgh and studying Environmental Geoscience! (student volunteers also get to wear a cool t-shirt that says "School of GeoSciences" in the back ). There are also open days in September and October during which high school students can come and ask any questions about applying to university – feel free to attend them if you aren't living too far away from Edinburgh! There are specific open day events for postgraduate students, which mostly happen in November. Watch out for these events on the School of GeoSciences' website.
Pretty cool t-shirt, right?
Maybe we will meet at an open day!
Share