Where can and MSc at Edinburgh University take you?
Where can and MSc at Edinburgh University take you?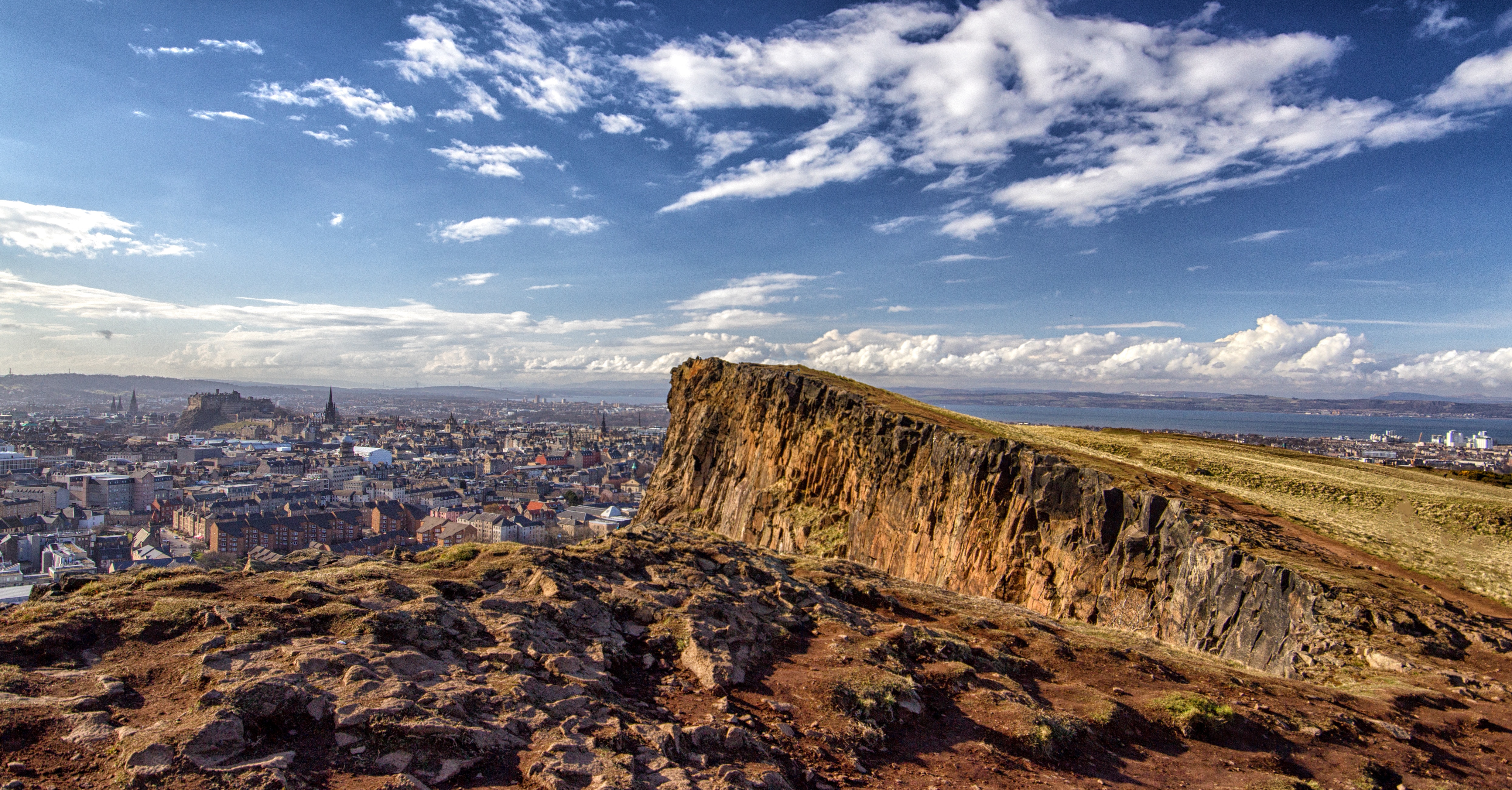 Reading Time:
5
minutes
By Celeste Kellock
In the space of two weeks my MSc has taken me to Africa and the Arctic!
One of the perks of geosciences, if you are like minded, is fieldwork and fieldtrips! I love being able to see a process from start to finish, from data collection to write-up. Being outdoors gives me continual motivation and a constant reminder of why I should keep learning and trying, even when the deadlines get tough.
You may have read an earlier blog post about a recent fieldtrip to Morocco – two weeks ago, I was there, and it was fantastic. But it wasn't all work and no play, a few of us stayed out a little longer in Morocco, because when you've travelled all the way there, it is nice to explore a little. We spent the best part of a week travelling: Marrakech – Fes – Chefchaouen – Zagora. I also have some pretty great course mates so it made the field course and trip really fun.
We ate far too much food, and all overpacked, so I like to think we walked off some of the calories when we had to stick our backpacks and wandered round glorious places like the Blue City!
We headed out in to the desert on camels and lay on rugs and cushions watching the stars all night – light pollution is pretty minimal out there and it is glorious (unfortunately my camera skills are insufficient to capture star gazing photos but I am sure you can imagine).
What course led me here?
I am currently studying the MSc Environmental Protection and Management. It is a relatively broad MSc degree, so I would recommend it if you are looking to learn a variety of new skills or if you have an idea of the direction you might want to go in i.e. land management, water quality, it could be the course for you! It has excellent links with industry and academia.
But how did I end up in the Arctic?
The dissertation project allows you to focus in on any aspect of environmental science/protection/management that you desire. There are multiple dissertation routes to go down:
supervisors advertise projects
industry approach the university with course specific projects or general ideas for research
you can create your own project
I did the latter, and this is what led me to colder climates and open oceans. I devised my own dissertation project on biogeochemistry in the Arctic, so if you are passionate about something, be that 5 minutes down the road, or on the other side of the world, there's opportunities you can seize!
Doing a masters does mean you will find yourself surrounded by four enclosed library walls on occasion, but getting out in to the field makes it very much worth it! The most important thing is to think about is what you are passionate about, because when it has been a tough week you will have refer back to that initial passion and reignite it.
All in all, if you'd told me a year ago I would be in the Moroccan mountains and then the Arctic Ocean, I doubt I would have believed you, but here I am, just back from the open oceans and glorious icy wilderness.
Edinburgh University, but more importantly the people that work within it, have given me opportunities I never thought I would get; I've been captivated by topics I never thought would get excited about, I have been places I never thought I would go, I've worked harder than I thought I could.
I definitely recommend doing an MSc at Edinburgh University. Even if you don't know where you would like to be next year, even if you're not sure which exact topic is for you, our lecturers are world-leading experts and they will be working on a topic that will be sure to capture your imagination! Remember that you can email and contact people at the university before-hand. A masters is a large financial and time commitment, so scope out who you would like to chat to i.e. a lecturer or the course director, and talk through your interests, aims, aspirations and you'll find the best MSc for you.
For now I will be enjoying the last couple of months of my masters, writing my dissertation and trying to stay calm and look at my polar bear photos when the going gets tough.
If you'd like to know more about life at sea, I have a personal blog and twitter: Celestethelion. I also contribute to an educational team blog: ariseatsea
Share