Why (and how) I quit my job to pursue a MSc in Marine Systems & Policies
Why (and how) I quit my job to pursue a MSc in Marine Systems & Policies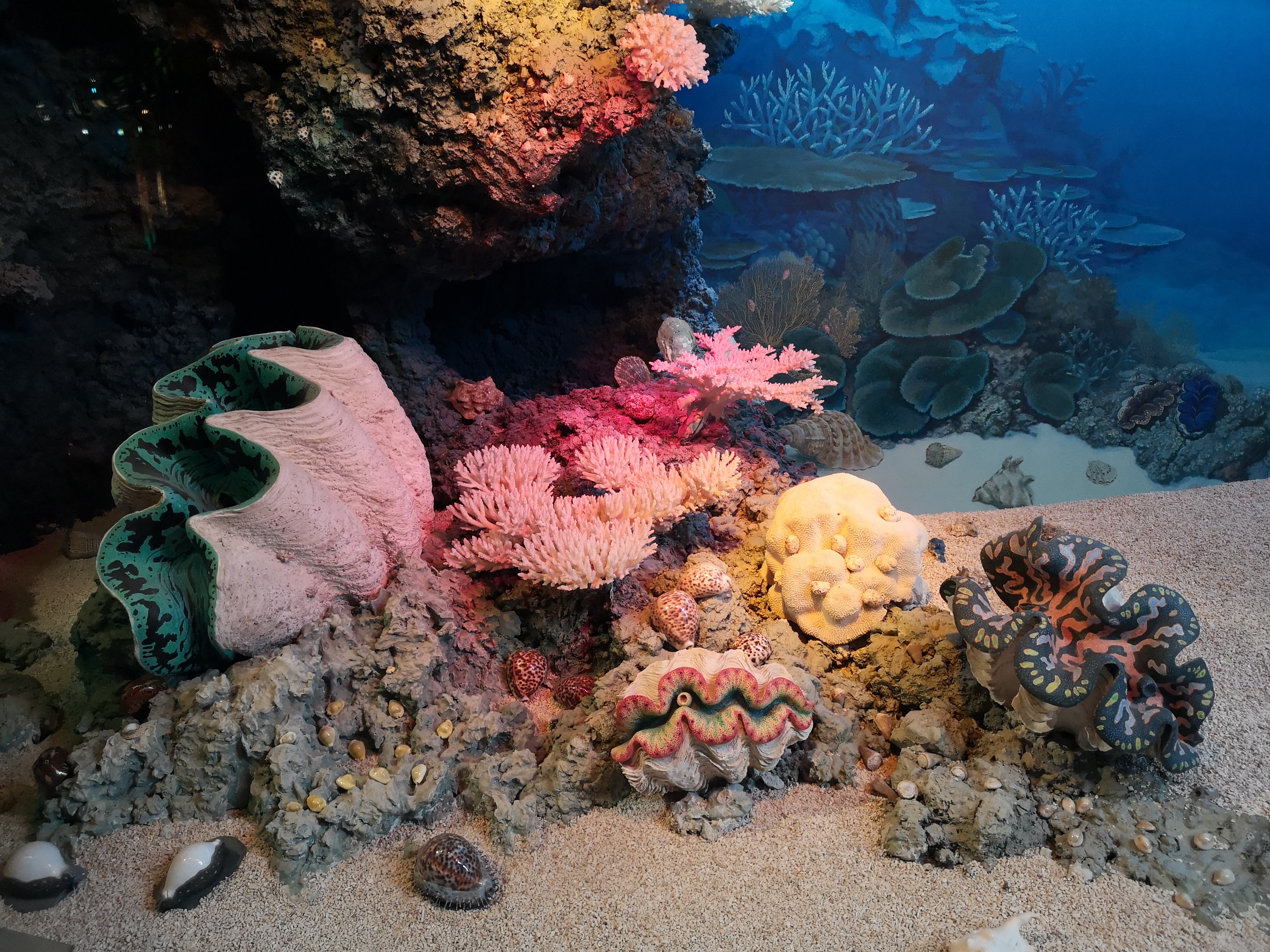 Reading Time:
7
minutes
I remember looking out of my office's window on the 31st floor of one of Toronto's beautiful skyscrapers asking myself, "Is this it?" 
I had a great job with a satisfying pay. My office overlooked the entire skyline of the Financial District, Nathan Philips Square and the Toronto Sign with Lake Ontario in the background calling me out like a child reaching for your hand to play. The line where lake met sky beckoned me and reminded me that there was always something more — something beyond suits and fancy glass buildings (with no intent to offend those who choose and love this lifestyle!). 
I was on a steady track towards what many people would call "success", but that "success" (a stable job with a steady income and a future in the downtown core) was not for me.
"Success" for me meant sun. Call me crazy, but "success" was embracing uncertainty if it meant waking up to the sea and the potential for an endless array of summer days. "Success" meant adventure — but most importantly and above all, it meant purpose — and I found my meaning and purpose in dedicating my brain and willpower towards achieving sustainability in our seas.
I found my meaning and purpose in dedicating my brain and willpower towards achieving sustainability in our seas.
— Okay, wait Carmela, what does that even mean?
Lol, let me tell you.
My previous job asked me to establish standards for how international Insurance Guarantee Schemes (IGS) could resolve insolvency (i.e. bankruptcy). Working directly with the CEO, we surveyed and collaborated with international IGS across the world in North America, Europe, Australia, Africa and Asia to gather data on their methods of resolution. We ended up mobilizing international insurance standards to include and formally recognize IGS and how an IGS should conduct a resolution — so, consider policy change achieved ✅. 
That all sounds great — and it was. It was challenging. It was thrilling. But to what extent and what did any of this mean to me? 
Probably the most irreversible and once-seen-cannot-be-unseen moments of my baby career was that I did not care.
I loved the kind of work that I was doing and I enjoyed the people that I worked with but everything that I was doing had little to no meaning to me and I had to change that.
So I did.
I loved the kind of work that I was doing and I enjoyed the people that I worked with but everything that I was doing had little to no meaning to me and I had to change that. So I did. 
I began looking up programs and careers that would allow me to take the skills and experiences I already had and transition them to something that I sincerely cared about. In this case, it was the ocean (thank you, Rob Stewart, for instilling in me an awe and appreciation for sharks, the ocean, and everything that they offer us).
*Before I continue, I want to state that this blog post is primarily for those of you who are considering switching careers or transitioning into a new field (be that professional or academic). If you're looking for answers and a little perspective, I urge you: read on.
I sincerely believe that we all know what we truly want to do. Our ideas may sound silly — mine was I want to live on an island or at least a sunny coast where I can manage coastal projects in marine spatial planning or renewable energy because I want to bask in the sea and sun while improving the sustainability of our current practices. As such, our dreams and ideas might seem unorthodox and 'weird' because they're different, but that doesn't mean they aren't real and completely doable.
Because they are — if you do enough research and work for it.
Rewind seven months ago: if I told you that I wanted to quit my high(ish) paying job in downtown Toronto for a really random unknown career in marine affairs — an industry that I had zero experience in — you would look at me and think that I was crazy. (I would think that I was slightly crazy).
Certainly, in certain respects, I was. I still am. But that does not mean that I cannot make my goals achievable and at least try to make them a reality.
So here (after all that drawling and story telling) is how I quit my job, found this program and an area I believed I could excel in, applied/got in, and am now scoring A's in my classes because you get what you work for:
Step 1: Do your research.
Before I made any drastic decisions (i.e. quitting my job and moving across the Atlantic Ocean), I sat at my computer and I Googled everything.
Everything that I had a potential interest in, I inputted into Google:
Political Science Masters programs
Best postgrad programs of 2017
University Rankings 2017
And now for the more unorthodox things:
Shark conservation
Diving
Marine programs/marine volunteer programs
This eventually led me to discover the "MSc Marine Systems & Policies" at the University of Edinburgh, School of Geosciences: a program that combined marine science with policy/law and business/blue growth. It was the only program that I could find that would allow me to explore interests in marine affairs with *only a background in political science. Most programs demanded a marine biology background, or only looked at marine bio or only policy. But I found this seemingly perfect program after months of Google searches.
Seek until you find — and if the search tires you instead of excites you, you may be seeking the wrong thing. Seek something else! Look for something that keeps you up at night for all the right reasons. Remember: the possibilities are endless. Unorthodox does not mean undoable. SEEK THY HEART OUT.
Then, before I even applied, I personally reached out to the Programme Director, Dr. Meriwether Wilson, to get a proper idea of what the program had to offer and if it would match with my personal interests (a simple email). Never be afraid to ask questions. Especially with matters regarding yourself and where you see your personal growth. You will be surprised at how many fruitful answers are provided to you if you just ask.
Step 2: Make a detailed, dated plan.
This sounds rather self-explanatory but I cannot stress enough how important it is to put a date on/for everything. Luckily enough for me, I had saved enough money at this point in my life that I could theoretically quit my job then and there, join this program, and be financially stable enough to support myself through a year of masters studies. I was also aware and okay with the fact that I would be losing a year's salary and *spending* a year's salary to be in school (i.e. I would lose all the potential money I would have earned had I stayed in my position, and I would be dispensing basically a year's salary to pay for tuition/living expenses etc.). I was okay with this and budgeted my finances accordingly because it was worth it to me: renouncing a year's salary and living on a budget was worth it if it could lead me to a better, more personally-aligned/value-aligned career.
But this was my personal situation, and I urge you, if you are in a similar crossroads in your life and are contemplating what to do, to ask yourself these practical questions and, really, make a plan.
A dated plan of action can include questions like:
If you want to make a change right now, do you have the resources to support yourself at a level that you see fit, at a level that you deem 'comfortable'? If not, how long would it take for you to acquire the level of resources that you need? What alternatives exist for you that can fill this gap should there be a gap? Are you willing to go that extra mile?
What gains/losses would you make if you decided to make a change now versus a change in the near 1, 2, 3 or 5-year future?
Where do you see yourself in 3/5/10 years time?
MAJOR KEY QUESTION: if everything fails and nothing you had hoped for actually comes out of this decision/break/change, are you going to be okay with this, and why?
Set yourself up for success by making a detailed and dated plan that works within your financial, personal, and temporal boundaries. You will thank yourself later for having considered all the variables opposed to making a rash and naive decision.
Step 3: Test the waters.
Before fully committing to the program, I took a segue and volunteered for a month in Indonesia in a shark conservation research project called the Gili Shark Conservation to really prove to myself that this island life, marine bio/conservation thing was really where I wanted to be headed. In sum, I fell in love, and got two PADI certifications on the way. This is what I mean by testing the waters — researching and reading about something is completely different from doing it. Make sure you also enjoy the latter.
Given that you test the water and satisfactorily agree with what you're getting yourself into, at this point, just go for it. After doing your research, identifying all the potential possibilities that suit your interests and goals, and making a detailed and dated plan of action, go action your plan!
Apply to the program. Tell your boss how you feel. Quit (maybe lol).
I think I took a rather unconventional approach here but I was completely honest with my employer regarding my plan to apply to grad school. In return, they were nothing but 100% supportive. The CEO even offered to write me a reference letter, and did (thank you, Gordon, your words still mean a lot).
I was honest because I did not feel I had anything to lose, and had everything to gain. Additionally, I built a strong enough relationship with my managers that I respected them enough to professionally handle my situation. A good employer will want to see you succeed. Even if that means losing you.
~ ~ ~
In as detailed an account as I can muster while still trying to be brief so as to not bore you to your grave, this is how I quit my job, learned to transition from my career in international insurance policy to a career in marine affairs — something that I found much more meaningful and worthy of my time — by applying to a postgrad program in Marine Systems and Policies at the University of Edinburgh. It took research, a really robust analysis of my personal/financial/temporal boundaries and goals, and a little bit of testing the waters, but in the end, I got here.
Many people thought that I was crazy. I, too, agreed. But I could not envision living my life any differently, or pursuing anything other than what I truly desired, and I would not settle for anything less.
*cue Moana theme song
So if you're trying to decide whether to make a career change, to transition from one industry to the next, or if you're contemplating making a drastic change in general (such as quitting your day job to pursue grad school), consider these steps. Go do it. Keep dreaming. But then put those dreams into action by researching, making a plan, and then actioning that plan within a given time frame under calculated risks.
Don't be naive. Keep the dream alive, but always remember to make a plan.
I'm still unsure of what lies beyond me upon (hopefully) successful completion of this masters, but I do know that staying in the same place doing the same exact thing in that skyscraper in Toronto would never be enough. And if completing this masters leads me anywhere closer to that goal of working in coastal states on marine-related matters, I'd risk everything any day once again, because to me, it's 100% worth it.
Share