Study Tour in Imlil, Morocco!
Study Tour in Imlil, Morocco!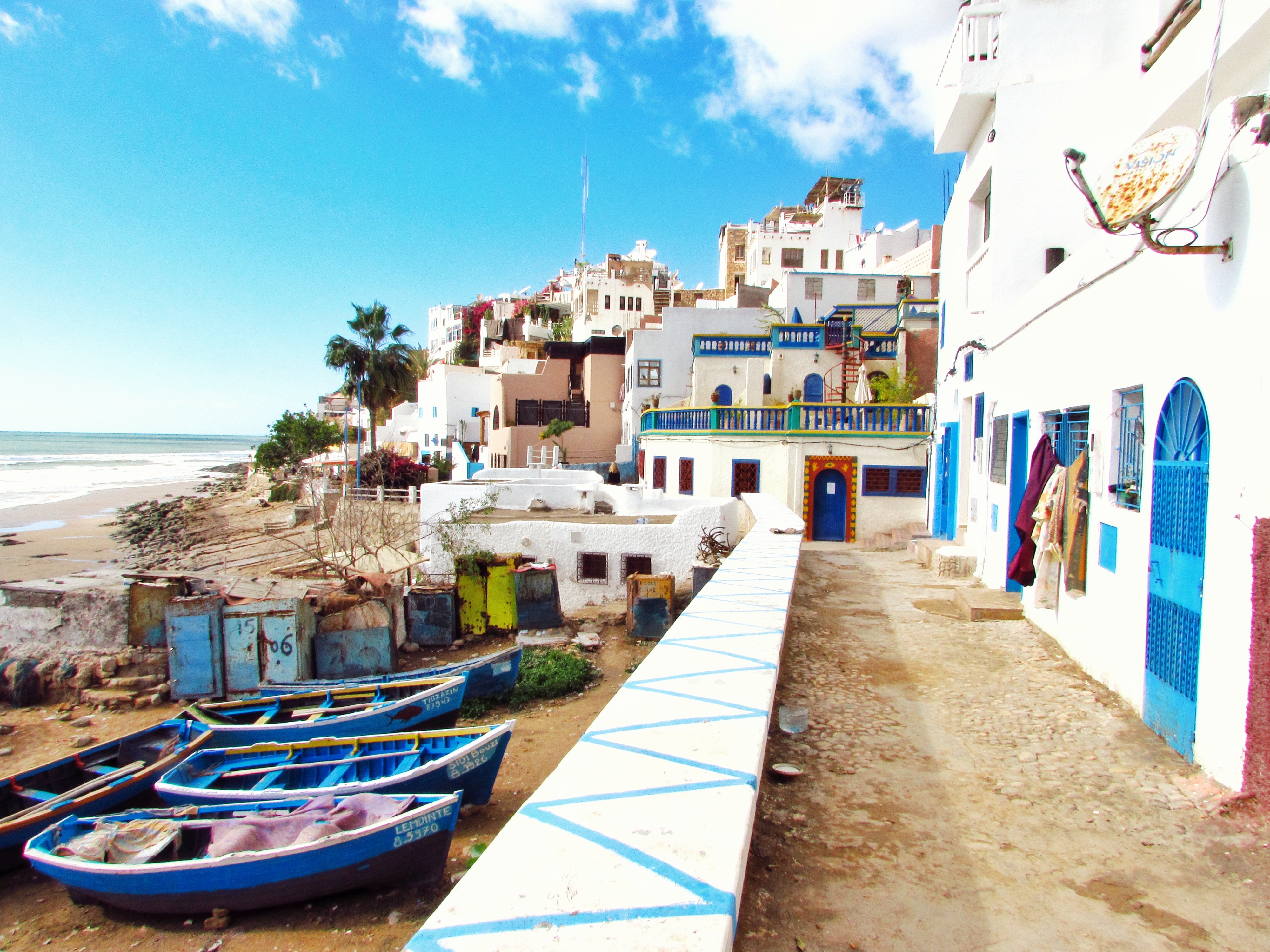 Reading Time:
3
minutes
The MSc in Environmental Protection & Management has been quite the ride from modules were we explored the importance of carbon sinks such as peat bogs to practical courses that challenged us to work as a group on the implementation of food hubs in North Edinburgh. One of the compulsory modules we took as part of this course is "Analysing the Environment".  It was divided into a class that covered qualitative and quantitative methods in semester one, and a practical study trip at the end of the second semester. This week we got back from the study trip which took place in Imlil, a small, mainly-tourist town (nature-related tourism), two hours away from Marrakech, Morocco. Our programme and the Soils & Sustainability programme, both co-tught with SRUC (Scottish Rural Agricultural College), spent 7 days studying social and physical sciences there.
The trip was a great way of combining what we had learned in class with the physical environment, applying new analysis tools, and immersing ourselves into a new culture in the beautiful valley surrounded by the Atlas Mountains. Mount Toubkal is the second highest peak in Africa at over 4,160 meters above sea level. The snow covered peaks and the lush vegetation along the sides of streams juxtaposed with the dry desertlike landscape that stood out in the valley's terrain.
At this time of year, snow is melting and the rivers and streams are in full flow with mostly pristine water quality as indicated by the pH, copper, hardness, and nitrate content strips we used to test the samples. We worked in groups of 5 to 10 people, each day on a different topics including: social sciences, forests, soils, air quality, land use, rivers (biodiversity, morphology, and modelling), and AgRE Cal (tool used to estimate or measure the carbon footprint and other greenhouse gases from different agricultural land uses).  Even though we rotated activities each day, we stayed in one group to analyse the data collected and present our final findings. On the last day of the study tour, our group presented our findings on the soils and land use of Imlil. The main form of agriculture in this geographically sensitive area is through substance farming in terraces along the hill slopes. We extracted soil samples from walnut, cherry, apple, and grazing areas and found some similarities in soil type, structure, pH, infiltration and conductivity in most of these areas-except for the very dry grazing areas. Erosion is also a major issue, due to wind, water, and weather pressures, yet vegetated areas serve to minimise the impact.
This trip exposed us to new experiences and united the MSc group more than ever. Apart from the work days, we also had a free day to visit the vibrant palaces and markets of Marrakech, held a debate and a pub quiz night, and had the most delightful mint tea and views from the Kasbah du Toubkal (highly recommended if you happen to go to Imlil!).  Overall this experience made us apply the knowledge we acquired throughout the year to try and answer a complex question (i.e. the impact of current land use practices on  the soil in Imlil), challenged us to work together under a tight schedule (and very limited access to internet), whilst providing us with an enriching and eye-opening journey abroad.
Share