Colima, Mexico 2017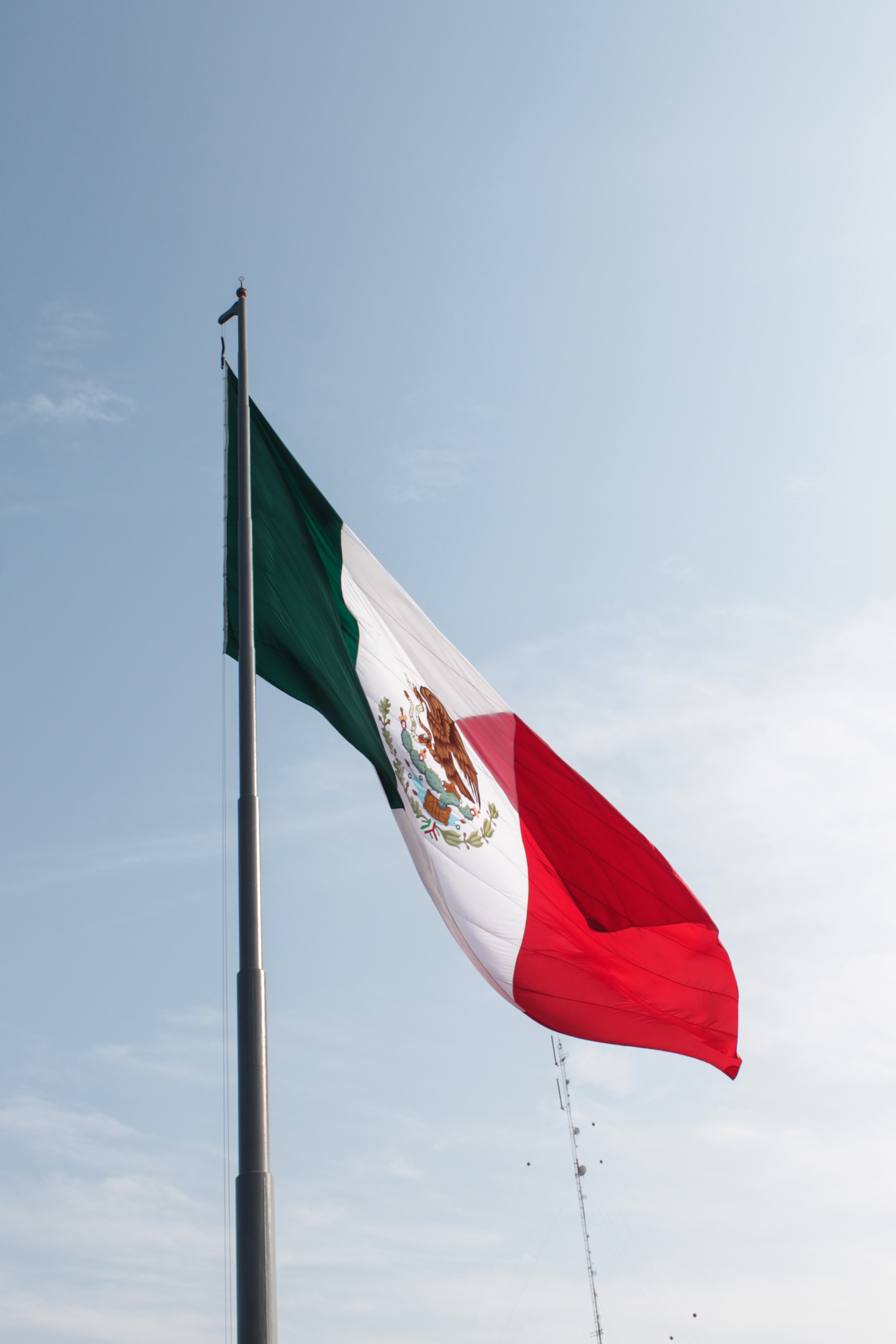 Reading Time:
5
minutes
I celebrated New Years with my grandparents in Colima, Mexico, enjoying an entire week in this tropical paradise. This post describes a day in Colima, a day trip to Tapalpa, an afternoon in the magical town of Comala, and shows the Colima's residents unique relationship with el El Volcán de Colima, formed from two majestic peaks.
A Day in Colima
I wake up to the screechy squawking of the chachalaca bird, then go downstairs for breakfast, el desayuno, with my grandparents. I feast on fresh fruit, toast with chia seed jam, and a cup of cold milk or orange juice. Once in a while we have tamales, an absolute treat. Knowing lunch takes place at two or three in the afternoon, I stuff myself with as much food as possible, then change into my bathing suit. After coating myself with an absurd amount of insect repellent (to avoid being infected with diseases like Zika and Dengue) I head over next door to my aunt's house to meet up with my little cousins. We read books, play cards and hop in the pool once our breakfast has been thoroughly digested. I watch the kids splash around in the icy winter water while I absorb every ounce of Vitamin D as humanly possible. Sometimes I jump in with them, but it seems like children under the age of 10 have an incredible tolerance for cold temperatures in exchange for the fun of a swimming pool. While the water was freezing, the air temperature hovered around 32 degrees celsius.
Post-pool everyone gets ready for lunch, el almuerzo. It can be quite the event when both houses, my aunt's and my grandparents, join together for the meal. Lunch is the biggest and most important meal of the day in Mexico, and in my family the menu could include cold avocado soup, octopus and shrimp mixed with romeritos (ancient native greens), leftover paella, steak, nopales, and chicken with green or red mole. After lunch is la siesta, nap time. After filling ourselves with delicious food, the warm weather and a comfy armchair are the perfect recipe for a nice long snooze.
In Mexico we typically have a merienda, or a light snack, instead of dinner. Sometimes we buy pan dulce from la panaderia, the bakery. This sweet bread comes in many shapes and sizes, such as conchas, garibaldis, and orejas. If we're extra hungry we sometimes whip up quesadillas stuffed with cuitlacoche (corn mushroom).
The Climb to Tapalpa 
Tapalpa is a "magical town," recognised by Mexico's government as historically and culturally significant, a title attracting tourists and bringing pride to residents. The road crosses over deep valleys as it climbs up the mountainside. The view from the bridges with the volcano in the background makes the car ride equally as impressive as the town itself.
Tapalpa is a colonial-era mountain town in the state of Jalisco, with small cobbled roads on steep hills. Residents of the large neighbouring city Guadalajara retreat to Tapalpa for the weekend, relaxing in their "ranches" just outside this little town.
After several hours of driving we arrive at my uncle's house around mid-day and immediately begin cooking the giant paella. The small children run around the garden while the adults drink some agua de jamaica, or hibiscus juice, and enjoy each other's company. The paella served about 20 people, followed by cake and coffee. The property includes a few farm animals, such as ducks, roosters, chickens, and rabbits. We were very lucky to have nice weather that day, normally it is quite chilly due to the high altitude. We set off just before sunset, to avoid the danger of driving at night in Mexico's open desert.
Ice-Cream in Comala!
Comala is another one of Mexico's magical towns, known for inspiring the important literary work Pedro Paramo. A 20 minute drive from Colima, Comala's beautiful town square stars this magnificent church.
My family decided to take a quick trip into Comala, treating ourselves to local ice-cream in a cafe near the town's square. We walked around los portales, tasting the food and buying some story books.
Los portales is a type of market-place along the front of the buildings lining the town square. Comala's portales are decorated with colourful piñatas and sell a range of goods, from food and alcoholic beverages to books and clothing.
El Volcán de Colima: It's Complicated
El Volcán de Colima is studied worldwide as one of the most active volcanoes on earth. It is an excellent case study of lava, ash, and impact on humans, a gem for the scientific community. The most active volcano, el Volcán de Fuego, lives in the state of Colima and is known for its spectacular lava flows and ash clouds. The larger, snowy counterpart peak stands in the state of Jalisco, aptly named el Nevado de Colima.
For the residents of Colima, the volcano holds a deeper meaning, in a natural and spiritual sense. The volcanoes place the little state of Colima on the map, and locals have expressed their love/hate relationship for this monumental geographic formation through art forms such as visual art, books, and poetry. Folklore and fables originating from Colima are filled with stories about the volcanoes. People go on hikes and even paraglide near them (ash conditions and weather permitting). The volcanoes are featured as a Snapchat geotag, portrayed as cute little cartoons in the photo below, on the right. The city's newest and most luxurious neighbourhood is actually located quite close to the volcano, in the countryside, far away from the bustle of the city. The community includes a country club, attracting tourists to play golf while enjoying the scenic backdrop of a volcano. My family sometimes goes to the club's cafe, hoping to witness the spectacular plumes and some lava flows as we sip our afternoon coffee and tea.
However, the downsides of living 31.7 kilometres from a volcano are pretty obvious. While there is no eminent danger of lava reaching the city, ash frequently floats down into residential areas, coating the streets and cars in a thin gritty layer. It must be wiped away carefully so not to scratch car windows. The ash also has negative health impacts, such as inflicting lung problems and a slight burning sensation of the eyes. As Europe experienced in 2010 when Eyjafjallajökull erupted in Iceland, air travel is severely affected by nearby active volcanoes. The screenshot on the left below is a news article from the day before my flight was due to depart from Colima. A 1.5 kilometre ash plume had just been emitted, shutting down the airport for an entire day. My cousin was not so lucky, because her flight (set to leave the morning after this ash cloud emission) was cancelled due to high levels of ash.
Share