Lucy Introduction
Hi, my name is Lucy Silvester and I'm a direct 2nd year entry Textiles student. I'm 19 and from Lancashire, but am currently living in Edinburgh at Warrender Park Crescent. I did Fine Art at A Level, but realised that Textiles was what I really wanted to do in my art foundation course that was sadly cut short due to covid 🙁 My favourite parts of textiles are embroidery, machine stitch and crochet, and I have recently learnt how to use a knitting machine which I also really enjoyed! I'm so excited to get started and see where these projects take me.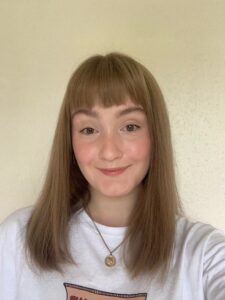 One of my favourite textiles artists is Louise Gardiner. She creates beautiful embroidered pieces full of texture and colour, as well as bringing together artists around the world in collaborative projects. My favourite piece of hers is her Cape of Empowerment. I love how she photographs people from all walks of life wearing and feeling the same joy from it.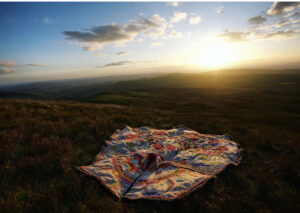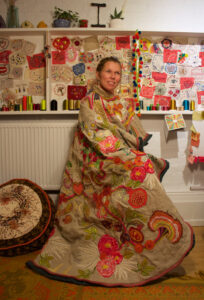 When I work from home, I usually like to get up and dressed into normal day to day clothes. It just makes me feel a bit more productive and in my routine.
This is my desk space at the moment! I'm hoping in the next few weeks my pinboard will be full of samples and inspiration so I can be immersed in the project 🙂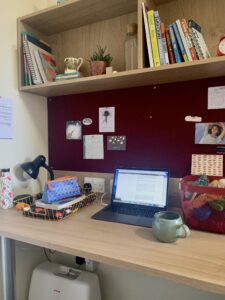 My tactile fear is anything too dry like chalk, I really hate the dust and the texture!