Briana Brennan – Introduction Group 1
Briana Brennan – Introduction Group 1
Hi, my name is Briana Brennan. I'm a second year Textiles student currently studying at Edinburgh College of Art. I love all things to do with textiles, and gain a lot of my inspiration from the natural environment and my surroundings.  You can see more of what I get up to over on my textiles Instagram @brianarose_textiles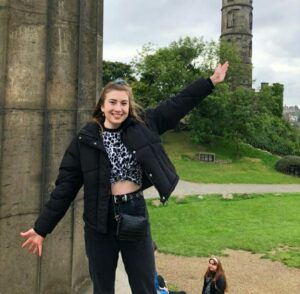 My inspirational Textiles is Atelier Bingo. They are French couple Maxime Prou and Adele Favreau. They use collage, digital and printmaking processes to make colourful and abstract work. I'm in love with their prints and funky floral designs. Their experimental way of making encourages me to consider new ways of exploring design. They also have the cutest dog, 'Donut.'
View their work here: https://atelier-bingo.fr/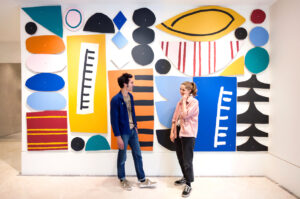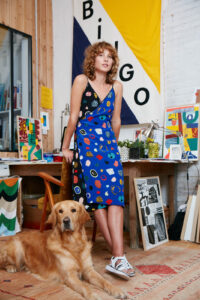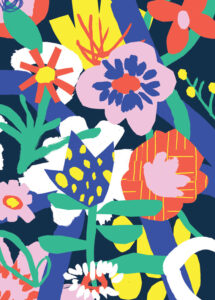 Working from home work-wear confession  Always in something comfy. Still get ready like normal every day to try maintain some sense of normality but fluffy socks wouldn't go a miss. 
My tactile fear sensation Polystyrene – ew.  
My desk Recently moved into a new flat so been decorating my new desk space – been busy with the posters and fairy lights. Got some little pot–plants too. Missing ECA's studio space and print room.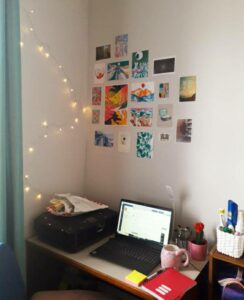 Looking forward to getting started on the new textiles project and seeing what everyone gets up to on the group blog. 🙂