Aliya introduction
Hi, I'm Aliya and I'm from Karachi, Pakistan. I moved to Glasgow in 2016 so Scotland is my new home! I really love it here but wish we had sunnier winters or drier days in general. I did painting in ECA last year and transferred to Textiles for 2nd year. I'm really excited to learn new skills and to explore new design approaches for projects which I probably wouldn't have thought to discover as a painting student. I also have an art account on instagram so feel free to check it out: @aliyak_art
As an art student I especially love working with organic forms and texture, bold and cheerful colours and collage. I take most of my inspiration from artists Georgia O'keeffe and Henri Matisse. I absolutely adore their use of colour, texture and abstraction.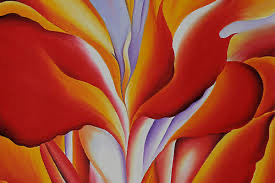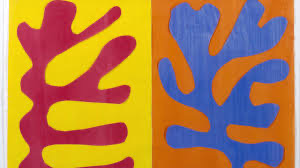 My lockdown look mainly consists of hoodies, jeans and cozy pyjamas but that is no different from my look in march at the start of our first lockdown. Got to stay cozy:)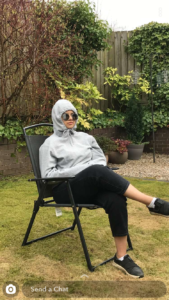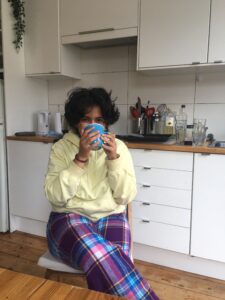 My workspace is just my desk in my room. I might see if I can pick up a plastic table from somewhere to work on because I'm scared of making a mess, splashing paint or break anything in this new flat. My desk also caves in in the middle so I'm already on edge! I really don't want to get charged for any damage by my landlord.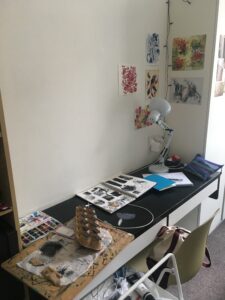 I can't think of a tactile fear that I may have but one of my fears would definitely be sewing over my finger while using a sewing machine. I know that's probably close to impossible but I've never used one and I feel really intimidated by it. I hope getting the hang of using one will change my mind.