Reading Time:
6
minutes
When the University published its new strategy, the biggest change was a sharper focus on and commitment to its people. The University community is made up of around 44,000 students and almost 15,000 staff, not to mention our alumni, stakeholders and friends.
In light of this, it's no surprise that early last year, the University signed the updated Concordat to Support the Career Development of Researchers (also known as the Researcher Development Concordat) without hesitation.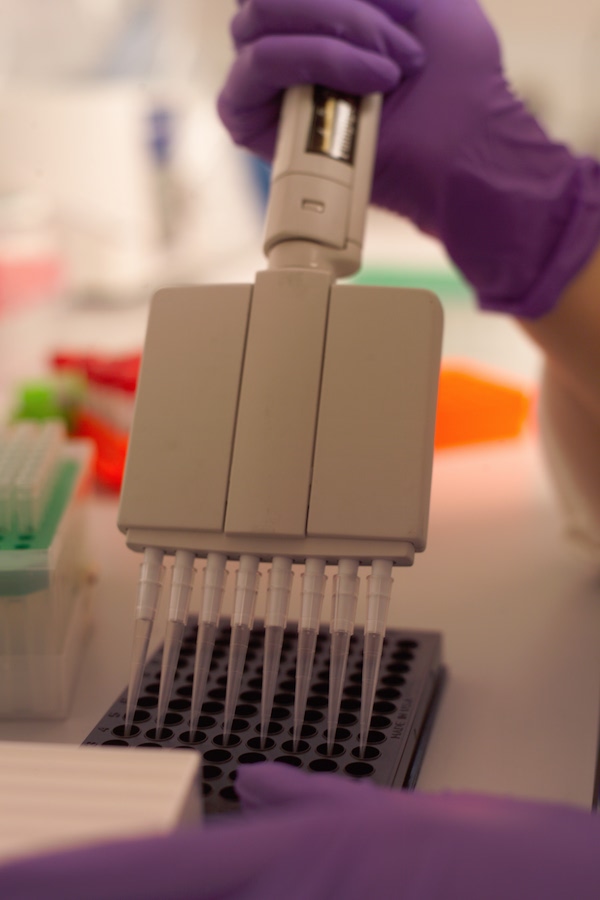 Currently, career development is complicated and murky, with some researchers working in open-ended, and unstable job roles for years. The University's Concordat Action Plan is a commitment to support and improve the research environment and culture here at Edinburgh. This will affect the professional development of our researchers but also their wellbeing, with improved signposting to services, support and communities.
To achieve the aims of the Concordat, the Institute for Academic Development (IAD) formed a Concordat Implementation Group (CIG), with representatives from many roles and locations across the University, to ensure our response was the result of a thorough consultation with the wide range of people it will impact.
Dr Enrique Sánchez Molano, Core Scientist (Research Fellow) in Livestock Genomics at the Roslin Institute, who is Chair of the Easter Bush Postdoctoral Committee and Gillian Gray, Professor of Cardiovascular Pharmacology in the Centre for Cardiovascular Science, who is Head of Early Career Researcher Experience for the Medical School, are both members of the CIG. They represent the postdoctoral researchers and the members of staff who champion postdocs in the College of Medicine & Veterinary Medicine.
A welcome change
For both of them, this Concordat is an uplifting commitment from the University to a group who can often be forgotten and underrepresented.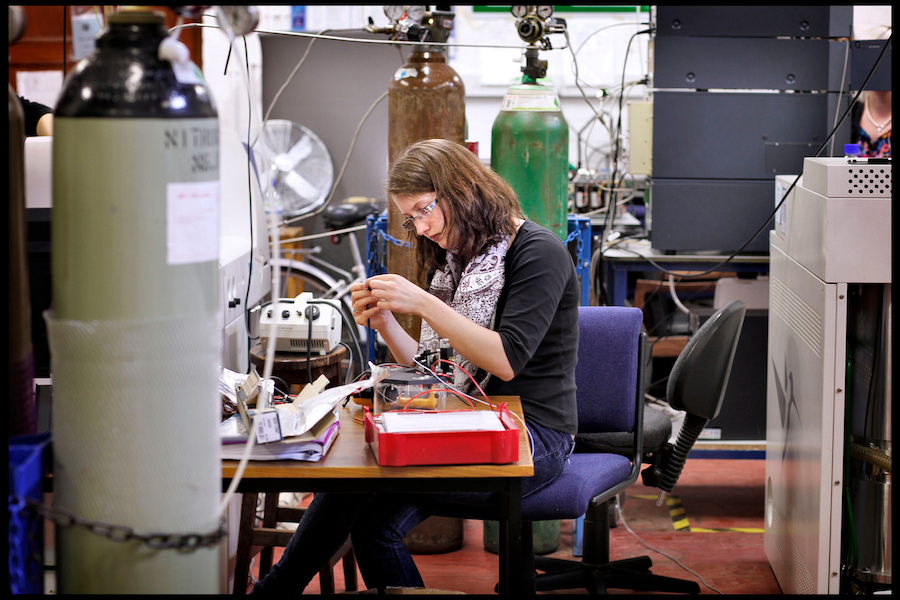 For Enrique, his own experience as a postdoctoral researcher was what lead him to become involved in the CIG: "I know first-hand how important is to have a positive environment in your workplace, particularly, but not only, when you come from a different country or culture.
"In my case, when I arrived to work at the University of Edinburgh several years ago, I felt truly welcomed. Being away from my family and friends in Spain could have been difficult and isolating, but the openness and friendliness of the people I met at the Roslin Institute quickly helped me to feel part of something. Everyone joining a research institution should experience this and have the possibility to express their full potential. That is the reason why I wanted to be involved in this Implementation Group, to help others to get the best for and from themselves."
As a research manager, Gillian appreciates that the Concordat has a wider view too, looking beyond early career researchers to those who want to help and support them, making sure all voices are heard: "I know from personal experience as a researcher and as a manager of research that the right environment, including culture and opportunities for personal development can make all the difference to the experience and the future choices of researchers."
It's all these different voices and stories that Dr Cecile Menard, Postdoctoral Research Associate in the School of GeoSciences, is helping to uncover.
Cecile is currently on secondment with the IAD to explore how best to put the Concordats aims into action: "The Concordat is the recognition that something has gone wrong in the system. The Concordat itself is an important first step, but what the University does to action it is what really matters to me.
"I am one of four secondees based at IAD whose aim is to support the delivery of the Concordat; this investment suggests to me that there is a real dedication to change things for research staff."
She is mainly investigating how to reduce instability among research staff at the University: "I have been interviewing long-term researchers to understand the circumstances behind their career paths. While there are stories of discrimination and lack of opportunities, the common denominator amongst all is that they still love what they do despite the precarious situation they are in."
"Given that I have spoken to some staff who have been in a job that strictly does not exist – the elusive "career researcher"– for more than 20 years, they are arguably also very good at it or no one would want to employ them," she continues.
Making a difference
Having a diverse mix of people working as part of the CIG has meant that not only, all voices and expertise are heard, but also that members have been able to own their work and put it into practise in their areas.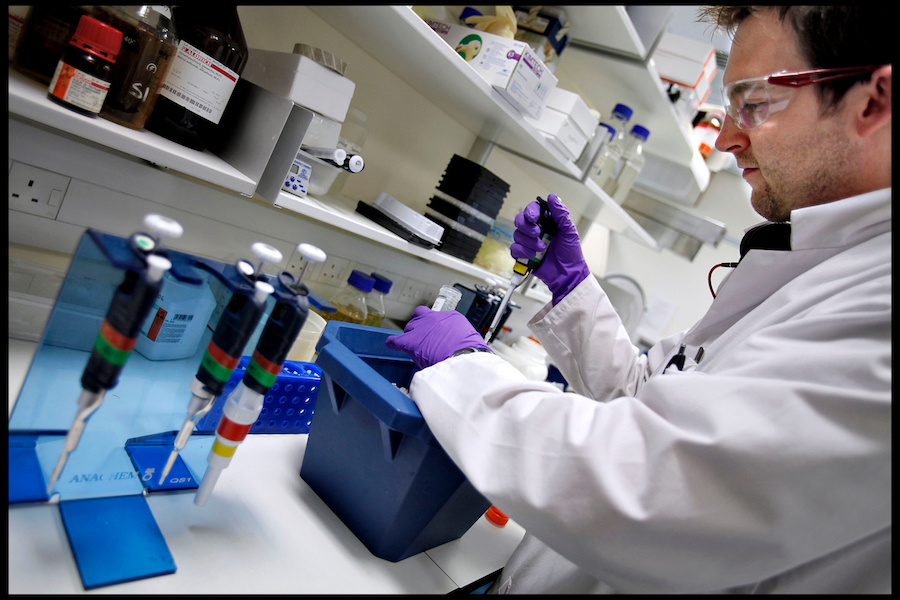 For Enrique, the work of the CIG is exactly for researchers like him, but also has given him a chance to be a part of the process and understand its impact for others at the University too: "Working as part of the Implementation Group has already increased my experience in identifying and dealing with both local and university-wide issues and perspectives, helping me to understand the complexity and richness of the environment we work in."
This collaborative and sympathetic approach is a vital part of the work for Enrique, as it mirrors other aspects of postdoctoral work: "We need to keep in mind that research and success cannot happen in isolation. As postdoctoral researchers, a big part of our careers is not only to develop our own path but also to help others to achieve their goals.
"Through this process not only we are preparing ourselves to become independent researchers but we are also creating and fostering a mature and healthy community to facilitate collaboration and support. In essence, in helping others by contributing to a positive working environment, you are also helping yourself and your future."
As an established research leader Gillian has spent the last few years building support for research staff in the Medical School. She explains more: "It's about understanding who they are, what their needs are and starting to deliver information and activities that support that.
"Concordat implementation has come along at an important time when we have created a new Research Staff Committee in the College of Medicine & Veterinary Medicine to improve the experience of our 800 or so researchers, including representatives of our research staff societies and other key stakeholders. We are developing our action plan in line with the Concordat, starting with the goal of establishing Research Staff Champions in all of our research institutes and centres."
Get involved
For Enrique the CIG is just the beginning: "We have to think that culture and environment is something alive, something constantly evolving; whatever can be considered today as the highest standard, tomorrow might be considered underperforming due to additional information or simply because of the natural changes occurring in the wider society.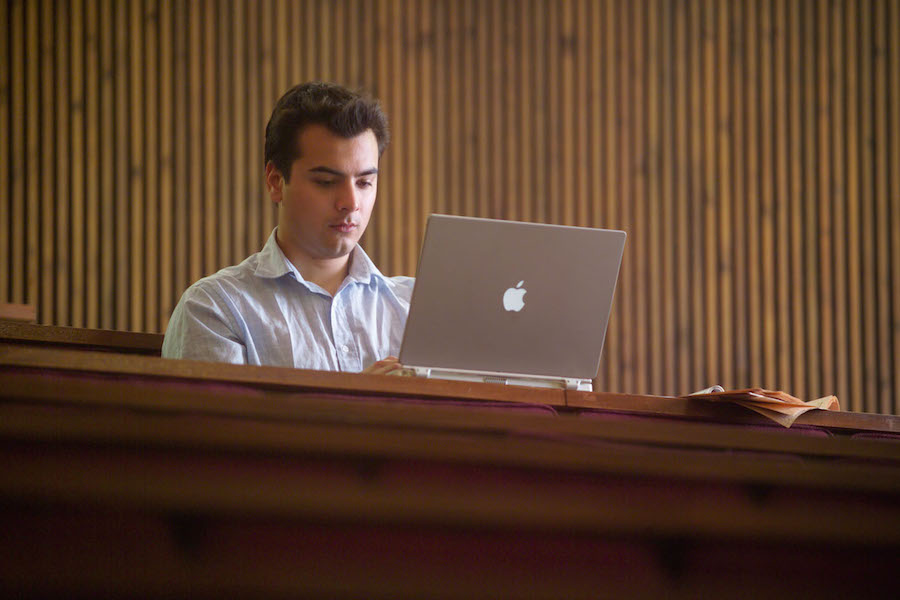 "As such, it is my understanding and my hope that the Concordat aims will never be considered as fulfilled, because there is and there will always be room for improvement. My recommendation would be for everyone to try to get involved. This is a collaborative process and everyone's advice and contribution is welcome."
Gillian feels the same and encourages staff to get involved: "It has been very satisfying to be able to contribute in a positive way to such an important process. I always recommend to researchers that they seek out opportunities to influence activities of the University, there are many opportunities in such a large organisation and the researcher voice needs to be heard. Volunteering to be a part of a local research staff society is a good place to start."
Cecile agrees and stresses the importance for researchers to add their voices to the project: "There may also be more opportunities to participate in the research directly. The work we did on the Talent Register and what we are currently doing on long-term researchers is only possible thanks to the participation of volunteers who are willing to talk to me about their experience.
"It takes a lot of courage to talk about some pretty personal stuff to a total stranger and trust that this stranger is going to do their job properly and, while protecting your anonymity, will relay your story fairly and accurately. The more people take part in these studies, the deeper our understanding of what is needed to improve the situation of research staff will be."
To read the University's Concordat Action Plan and keep track of its progress, visit the Concordat page on the IAD website.