Thanks for dropping by, I'm Alison Macpherson and I thought an introduction might be in order, so let me tell you a little about me.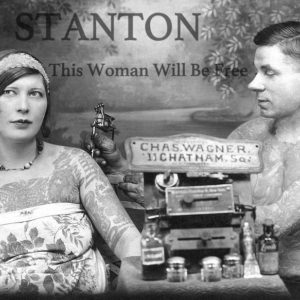 I may be in the employ of the University of Edinburgh but let's start at something more interesting – interesting things are in short supply in my backstory.  I play bass and guitar in a band called Stanton.  As I see it we all need an artistic outlet, mine is a passion for music.  I first picked up a guitar around the age of 10, I know that for certain as the first song I learned to play was "Tiger Feet", yup that was the feel-good hit of that year in the dim and distant beige tinted 1970s.  Truth be know I haven't really progressed much beyond Tiger Feet, although my guitar collection has grown.
The band spent a pleasurable few weeks in and out of the recording studios earlier this year to record some tracks, This Woman Will be Free isn't the most representative example of our repertoire, we debated more than a little before deciding to record it, I my opinion we needn't have, have a listen, go on.
In 2016 we released our first single, Catch that Train, you can check it out here,. I'm hopeful one of the tracks from this year's demo will be our second release in 2019.  As I see it a release every 3 years is reasonable, we're no Rolling Stones and I'm no Bill Wyman, phew.